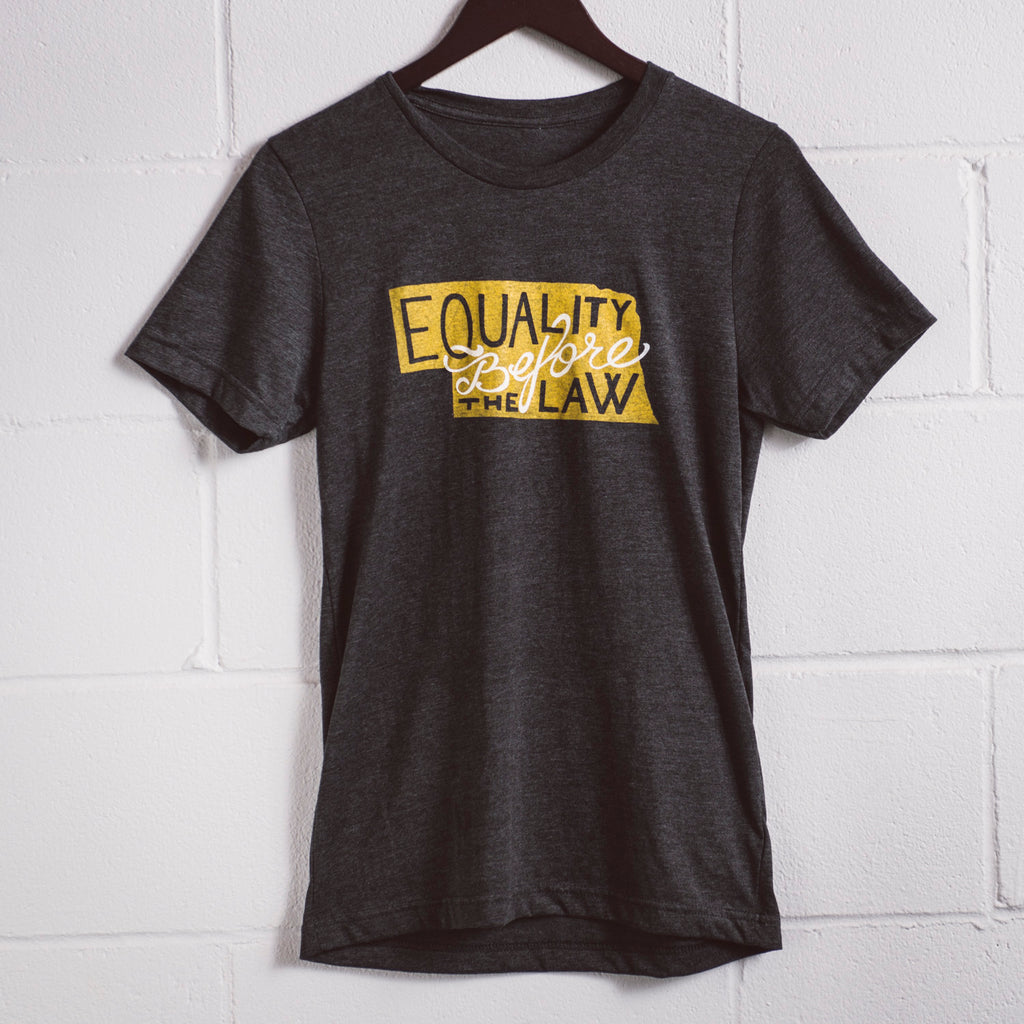 $ 22.00
$ 25.00
Nebraska State Motto - Grey
"Equality Before the Law" 
Equality before the law, also known as equality under the law, equality in the eyes of the law, legal equality, or legal egalitarianism, is the principle that each independent being must be treated equally by the law and that all are subject to the same laws of justice. Therefore, the law must guarantee that no individual nor group of individuals be privileged or discriminated against by the government.
The Nebraska state motto was adopted in 1867 and appears on both the state flag and the state seal.  The Nebraska motto encapsulates the belief that every individual has an irrefutable right to freedom and equality irrelevant of status and religious convictions.
All the proceeds from the sale will go towards the Nebraska ACLU. We're just covering our material and printing costs. 
Designed by Nebraska native Anthony Bradley. See more of Anthony's work on instagram @anthonydbradley
Interested in what size you need? check out our sizing chart here.